Paul Yee's Lists of Top Books
Six Books for 19th century China

Gray, John Henry, CHINA: A HISTORY OF THE LAWS, MANNERS AND CUSTOMS OF THE PEOPLE (London: Macmillan & Co., 1878, reprinted by Dover Publications, New York, 2002.
Tsai, Jung Fang, HONG KONG IN CHINESE HISTORY: COMMUNITY AND SOCIAL UNREST IN THE BRITISH COLONY, 1842-1913 (New York: Columbia University Press, 1993)
Wakeman, Frederic Jr., THE FALL OF IMPERIAL CHINA (New York: The Free Press, 1975)
Wakeman, Frederic Jr., STRANGERS AT THE GATE: SOCIAL DISORDER IN SOUTH CHINA 1839-1861 (Berkeley and Los Angeles: University of California Press, 1966)
Watson, James L. and Rubie S., VILLAGE LIFE IN HONG KONG: POLITICS, GENDER AND RITUAL IN THE NEW TERRITORIES (Hong Kong: Chinese University Press, 2004)
Yang, C.K., CHINESE COMMUNIST SOCIETY: THE FAMILY AND THE VILLAGE (Cambridge, Mass.: The M.I.T. Press, 1959)
Top Six Books re: Chinese Working on the Canadian Pacific Railway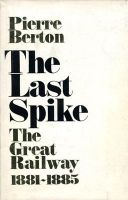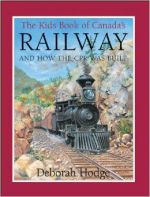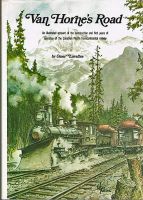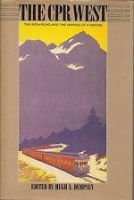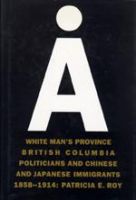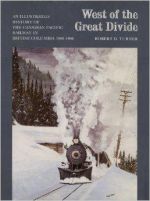 Berton, Pierre, The Last Spike, Toronto: McClelland & Stewart, 1971.
Hodge, Deborah, The Kids Book of Canada's Railway: and how the CPR was built, Toronto: Kids Can Press Ltd., 2000. Illustrations by John Mantha
Lavallee, Omer, Van Horne's Road, Toronto: Fitzhenry & Whiteside Limited, 1977.
Roy, Patricia E., "A Choice between Evils: The Chinese and the Construction of the Canadian Pacific Railway in British Columbia," in Hugh A. Dempsey, The CPR West: The Iron Road and the Making of a Nation, Vancouver: Douglas & MacIntyre, 1984.
Roy, Patricia E., A White Man's Province: British Columbia Politicians and Chinese and Japanese Immigrants, 1858-1914, Vancouver, U.B.C. Press, 1989
Turner, Robert D., West of the Great Divide: Illustrated History of the CPR in British Columbia, 1896-1986, Victoria: Sono Nis Press, 1987
Top Eight Takes: Chinese Railway Workers in British Columbia.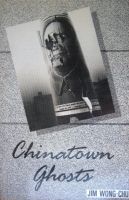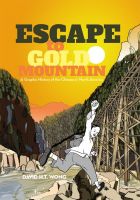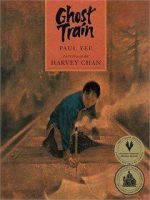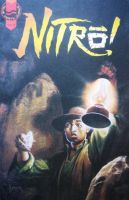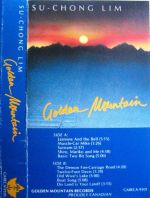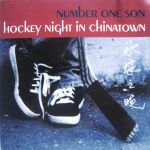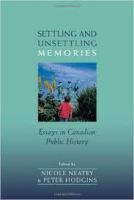 These are my favorite portrayals of Chinese workers and the Canadian Pacific Railroad. It's an alphabetical list, by creator, and covers various media.
Gunn, Sean, "Canadian Railway Tragedy" (song), recorded 1999 with Kuan Foo, Derek Sam, and Tony Chung on Number One Son, Hockey Night in Chinatown, Toronto: Windchime Records, 2000, compact disc.
Lim, Su-Chong, "The Demon Fire-Carriage Road" (song), recorded c1991 with Dave Chabot, Jack Hiles, Miles Jackson, Arthur Lui and Tom McKillip on Golden Mountain, Calgary: Golden Mountain Music, 1991, audio cassette CMRCA-9101.
Quan, Betty, Ghost Train (script) Musical play staged 2001 by Young People's Theatre, directed by Pierre Tetrault, music by Donald Quan. Cylla Von Tiedemann, Glen Charles Landry and Nicole Arends shared conceptual credits with playwright and illustrator Harvey Chan.
Quan, Betty, Nitro! Toronto: McClelland & Stewart Inc., True North Comics [series] No. 4, 1998.
Scott, Frank R., "All the Spikes But the Last" (poem) in F.R. Scott: Selected Poems, Toronto: Oxford University Press, 1966, 64.
Stanley, Timothy J., "Playing with 'Nitro': The Racialization of Chinese Canadians in Public Memory," in Nicole Neatby and Peter Hodgins, Settling and Unsettling Memories: Essays in Canadian Public History, Toronto: University of Toronto Press, 2012, 215-234
Wong, David H.T., ESCAPE TO GOLD MOUNTAIN: A Graphic History of the Chinese in North America, Vancouver: Arsenal Pulp Press, 2012.
Wong-Chu, Jim, "equal opportunity" (poem) in Chinatown Ghosts (Vancouver: Pulp Press, 1986).
Top Seven Books re: First Nations around Fraser Canyon, British Columbia.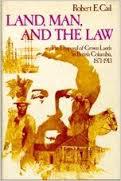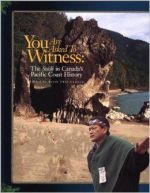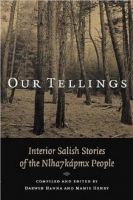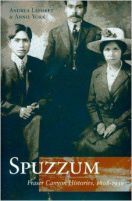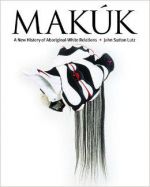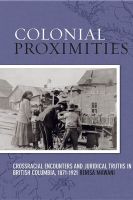 These books were the most helpful when I was researching A Superior Man.
Cail, Robert Edgar, Land, Man and the Law: the Disposal of Crown Lands in B.C., 1871-1913, Vancouver, University of British Columbia Press, 1974.
Carlson, Keith Thor (editor), You are Asked to Witness: The Stó:lō in Canada's Pacific Coast History, Chilliwack, B.C.: Stó:lō Heritage Trust, 1996.
Hanna, Darwin and Mamie Henry, Our Tellings: Interior Salish Stories of the Nla7kápmx People, Vancouver: U.B.C. Press, 1995
Laforet, Andrea and Annie York, Spuzzum: Fraser Canyon Histories, 1808-1939, Vancouver: U.B.C. Press, 1998, in association with Canadian Museum of Civilization
Lutz, John, Makuk: A New History of Aboriginal-White Relations, Vancouver: U.B.C. Press, 2008.
Mawani, Renisa, Colonial proximities: crossracial encounters and juridical truths in B.C. 1871 – 1921, Vancouver: U.B.C. Press, 2009.
York, Annie, Richard Daly, Chris Arnett, They Write Their Dreams on the Rock Forever: Rock Writings in the Stein River Valley of British Columbia, Vancouver: Talonbooks, 1993
<< Back to list page
-